WHAT ARE YOUR UNION BENEFITS?
Being a part of this union has many benefits.  In addition to access to education issue updates and some of the best legal minds working on your behalf, you also receive FABULOUS discounts and deals that you simply can't pass up.  Members who take advantage of their member benefits have been able to offset the cost of their membership. Now that's real member savings! 
LCTA wants to share with you a special offer created in recognition of Teacher Appreciation Week from our partner H&R Block. The following message and weblink provides information on the H&R Block Tax Review Second Look Program and Tax Planning services provided to prepare your members for the impact of the new tax law in effect this year.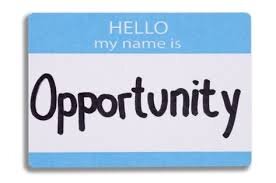 Suncoast Credit Union has partnered with Creative Benefits for Educators, as a preferred partner for retirement and financial planning, to serve FEA's members through Educators Choice.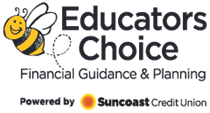 Educators Choice is a financial guidance and planning program exclusively for FEA members. Through Educators Choice, FEA members gain access to complimentary webinars, seminars, and face-to-face financial education. Members also receive exclusive benefits and no-cost one-on-one counseling to create an individual, unique, and customized financial plan.

Contact Kim Baum 904-258-1612 kim.baum@suncoastcreditunion.com
We are so excited to be able to announce a partnership between our Firm, Coastal Wealth, and The Leon Classroom Teachers Association.
We specialize in Retirement Planning as it applies to FRS (Florida Retirement System) employees. Our planning process is comprehensive and not product-driven. Understanding all the components and your options within FRS is vital to your financial success in retirement. Each client is unique and understanding your financial position is key to developing strategies that fit your individual situation.

Our local firm includes three former teachers/administrators and two of our spouses continue to teach locally. We believe in what you do, we are proud of what you do, and we stand ready to help you in any way we can.
Click here to schedule a time to speak with someone in our firm!
2834 Remington Green Circle, Suite 105, Tallahassee, Florida 32308

The benefits being offered are:
Customer Support Information:
It was created "for educators – by educators" and is committed to make a difference in the financial lives of Florida's educators and their families. The CB Advantage is a comprehensive approach that enables educators to protect their most important assets – their families and their possessions.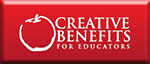 Don't forget to compare the rates to those offered by LCS.  Contact Rusty for more information.
FREE INSURANCE WITH YOUR MEMBERSHIP!
National Education Association (NEA)
This complimentary coverage includes:
Up to $1,000 of term life insurance

Up to $5,000 of accidental death and dismemberment (AD&D) coverage

$50,000 AD&D insurance for any covered accident on the job or while serving as an Association Leader†

$150,000 of life insurance for unlawful homicide while on the job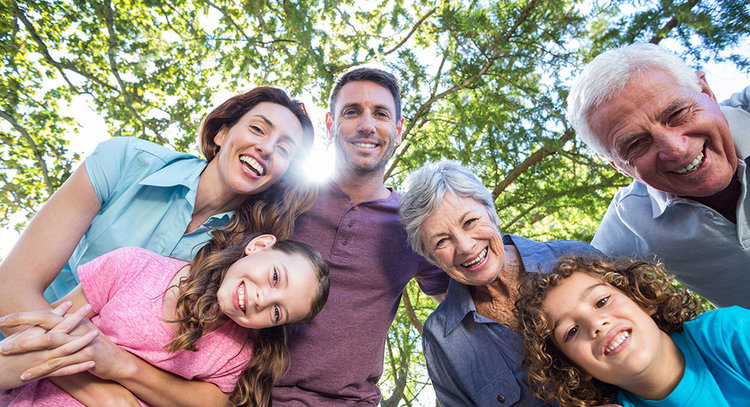 American Federation of Teachers (AFT)
FREE $5,000 Life Insurance with no premium payment required to you as a special benefit as a recent AFT member.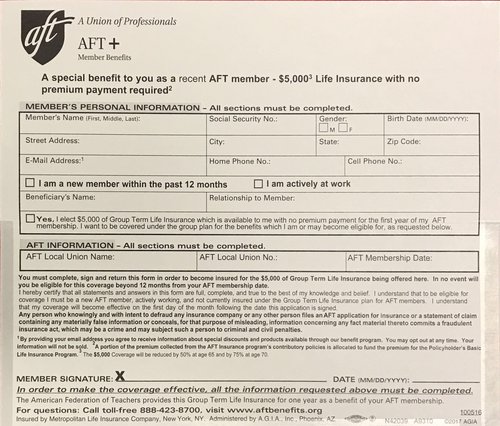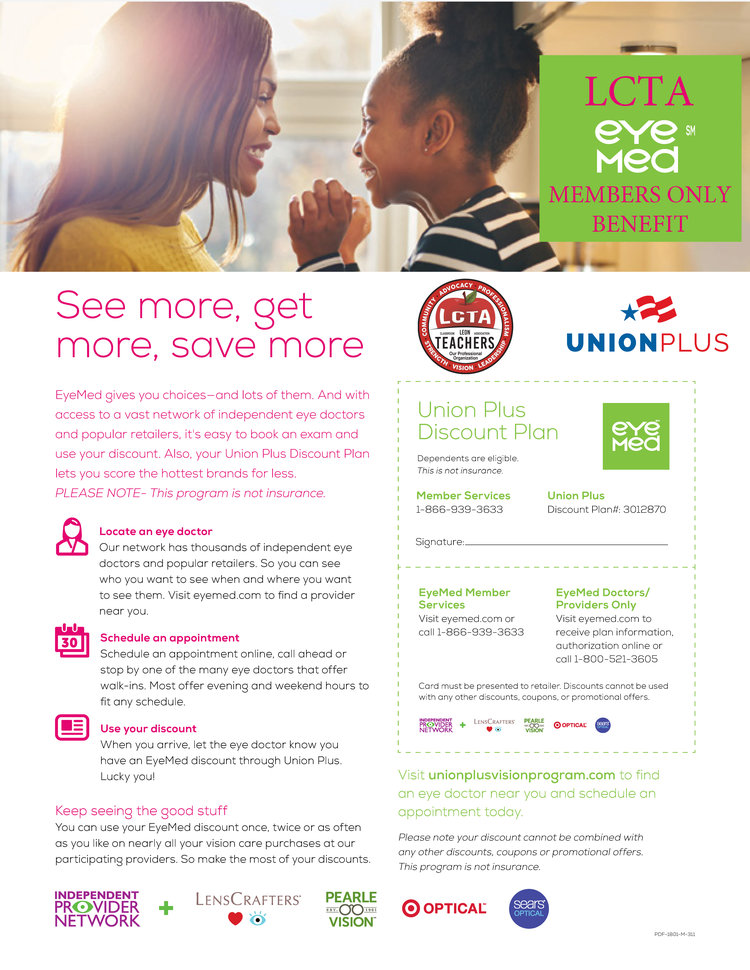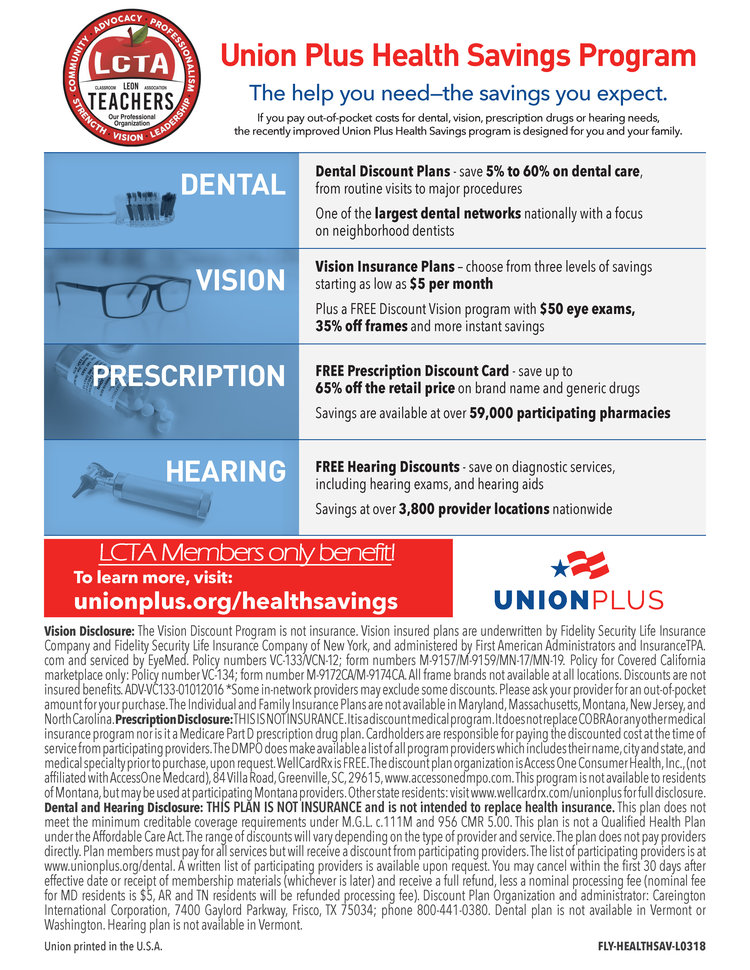 Our union-owned company, Creative Benefits for Educators, has partnered with the largest national income tax preparation services company, H&R Block, to provide special savings and benefits for FEA members – new customers to H&R Block will receive a $25 discount, and returning FEA members will receive "Tax Identity Shield",  fraud protection ($35 value) free for the year.  H&R Block has offices throughout Florida, and in most cases there is an office within 5 miles of nearly every member.  H&R Block tax preparers have an average eight years of experience in preparing returns so no return is too large, or too small, for them to assist.
To take advantage of this offer, please click link below, and click "Print my Coupon" at the bottom of the link to present coupon at your appointment with H&R Block.  To find a location convenient for you, click "Store Locator", or enter  zip code. 
FEA Members enjoy special offers on the tax preparation products and services of our partner, H&R Block.
H&R Block is extending a $25.00 discount to all FEA members that are new clients (individuals who did not have their taxes prepared at an H&R Block office last year). Returning H&R Block clients will receive Tax Identity Shield® at no cost (a $30 value) when they have their taxes prepared at H&R Block.
If you want to prepare your own taxes, you'll receive 35% discount off H&R Block Online products or a 20% discount off H&R Block Tax Software products purchased at retailers.
Both Locals and Building Reps & Stewards will appreciate that H&R Block representatives are happy to provide "lunch and learn" workshops or seminars. They provide valuable information to help members pay only the amount necessary come income tax time
Call 1-800-HRBLOCK (1-800-472-5625) for more information or go to the website below.
Creative Benefits for Educators partners exclusively with Liberty Mutual to help FEA members save $509 or more on auto insurance.* Call 855-514-6787 or visit Liberty Mutual to get a free quote.
*Average annual savings based on countrywide survey of new customers from 8/1/15 to 8/1/16 who reported saving from prior premiums when they switched to Liberty Mutual. Savings comparison does not apply in MA. 
Membership Doesn't Cost, It Pays!
Accident Forgiveness

24-Hour Claims Assistance

New Car Replacement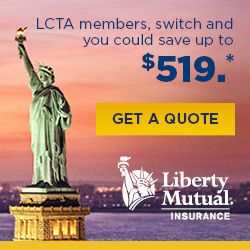 Click the image to get your LCTA quote!
Sales:  Mon.-Fri. 7 am-1 am ET, Sat. 7 am-11:30 pm ET, Sun. 9 am-10 pm ET
Customer Service:  Mon.-Fri. 8 am-10 pm ET, Sat. 8 am-8 pm ET, Sun. 11 am-5 pm ET
Claims: 24 hours a day, 7 days a week and 24/7 Roadside Assistance 1-800-426-9898
Should you have any questions or need assistance, please let me know.  We appreciate our relationship with Liberty Mutual, the members' only savings and discount program offered through the Creative Benefits for Educators partnership and your efforts to present this updated information to ensure that your members are informed and take advantage of the members' only benefit.
Florida Education Association (FEA)
Log in to GREAT members-only savings.  
Register your card and start saving! Always check ACCESS first to find the best deals. 
Make sure to follow each merchant's directions in order to get your discount.

EASY SHOPPING WITH ACCESS MOBILE SAVINGS
Using ACCESS can make shopping quick and easy. We've got an app for that! 
 
Go to the App Store for your Android or iphone to find "My Deals", FEA's free mobile app to your smartphone.
Download My Deals.

Once you have it on your phone, enter the registration code (9389), and your membership number.
With the MyDeals App you'll get:
Show-your-phone discounts at 75,000 places;

GPS searching and mapping;

National chains and local favorites;

Track your savings capability. Need help with any of the steps after that or have questions about any of the discounts?
Just call Access Customer Service at 888-304-9048.
Don't know your member number?
Call (850) 942-0675 – or –
Call FEA's toll free number, 888-807-8007, or send an email (www.FEAweb.org/Contact).
Want to know more about ACCESS?
 
Click here if you have questions about ACCESS. Download ACCESS A-Z. Send us an email. 
National Education Association (NEA)
Use the Kansas NEA Vimeo to help you unlock you NEA member benefits. Click the member benefits image to the right to access the website referenced in the video.
Use this information for your local membership to access great benefits available to only NEA members!

Link to NEA Member Benefits
Income Driven Loan Forgiveness or Public Service Loan Forgiveness, you can reduce and wipe out your student loans. Here is how it works.
·         Income Driven Loan Forgiveness – You can reduce your monthly payment by the amount of money you earn.
·         Public Service Loan Forgiveness – You can erase your student loans if you make 120 payments on time, even if they have been reduced by taking part in an Income-Driven Loan Forgiveness program. So, in 10 years you can have your loan forgiven.
Through your membership in LCTA, NEA will assist you in finding the information you need to take part in both of these programs. This should help with your concerns regarding your membership fees as well as show the value of membership.
Visit this website to get the help you need. http://www.nea.org/studentloanhelp
Existing student debt exceeds an astounding $1.2 trillion and over 40 million Americans are dealing with huge student loan payments every month. Find out how you can reduce your loan payments with Income Driven Repayments, or get rid of it all together through Public Service Loan Forgiveness. Visit www.nea.org/studentloanhelp to get started.
American Federation of Teachers (AFT)
Have a question about your benefits? Contact AFT here.
Phone: 800 238 1133                       Email: aftplus@aft.org
All images below are hyper-linked to the AFT website.
AFT + legal services makes it easy for members and their families to get the legal help they need to avoid and solve legal problems—and usually for free! One toll-free call or visit to the Web puts you in touch with a nationwide network law offices that offer free 30-minute consultations and discounted services. 
New York State United Teachers members have a legal services program through NYSUT Member Benefits Trust. NYSUT members can call 800-626-8101 for more information.
Panel Lawyers' Expertise Areas Include:
Family law

Traffic matters

Wills and estate planning

Real estate

Criminal
LCTA's Local Legal Service Providers
Law Offices Of Levine And Stivers
245 East Virginia St
Tallahassee, FL 32301
Phone: (850) 222-6580