Ensuring the public schools our students deserve!
Supplements, Staffing Plans & Cleaning
Appendix B of the contract explains how supplements are determined and their amounts. The monies negotiated are intended for the instructional bargaining unit. To ensure transparency of the supplement process, LCTA is sharing the 2021-2022 supplement file provided by the District. If you have any questions, please contact your LCTA Building Representative.
Staffing plans are provided to site administrators around April for the next school year. Due to site based decision making, administrators can move positions to meet the needs of the site. As the year begins, staffing plans change to meet the needs of student enrollment. Therefore, the following plans provide a reference point for the staff provided for your site.   
There have been many questions about cleaning and when it should take place. LCTA requested and received the following information to allow everyone to be on the same page. The contract states health and safety issues should be addressed regularly. Regularly in many of the cases means daily. Please review the follow documents. If you have any questions, please contact your LCTA Building Representative.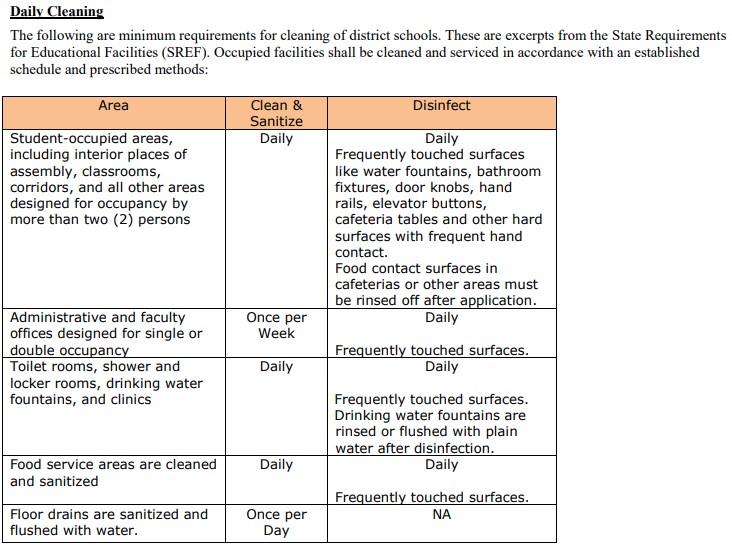 2022 Senate and House Budgets
Update = November 4, 2021
Google Drive Update: Some basic features of the internet are going to be blocked starting next year in LCS. 
The district's stance is that to protect our students we must block high-risk sites and cloud services such as Google Drive, and Dropbox.  They were ranked above a threshold and will be blocked from access on June 1, 2022.  While other sites like Apple-iCloud, Facebook, and YouTube will not.  The ultimate decision is the superintendent. We hope you feel this is an important topic and you will take time to provide input on and support LCTA's efforts to ensure the inclusion of instructional staff in decisions regarding the needs of our students and classrooms.
For more information click the link.
Educators were respected

Educators were treated as professionals

Educators had the autonomy to make decisions based on student needs

Educators were provided a career path

Educators were a part of the discussion and looked to when making decisions
The issues we are facing have always been there. However, non-educators have become the voice of what is needed as we have grown quieter. We turn to the water cooler, coffee maker, lunchroom, and before and after-school banter, and in doing so, we have chosen to stay inward rather than communicate outward. We must change our habits to change the results. It is the only way to attain a presence and movement for positive public education initiatives that build on the better times of the past while realizing new beginnings. So, the questions then become – "What will we choose to do?" "What do we need to fight for?" What do we deserve?"
Some will say that when we focus on stabilizing the profession of public educators, we are negatively impacting students. Simply put, they are wrong. It is time we all stood up, shared our personal stories, and stopped feeling guilty for wanting not only what is best for our students but for our families.
So, on this day, I ask you to take that first step in building a movement. Make this day, the next, and the days that come fulfilled with a purpose to be a part of something that others will talk about and want to be a part of for years to come. I ask you to be the leader others need.  I ask you to forgive yourself when you don't have the strength to be that leader. I ask you to lean on others in our community of shared purpose when you doubt.
What now? Now we organize. Now we support. Now we prepare for YOU to lead us into a legislative session that will have an agenda that may not be about you, your family, or your students. This is our time to begin the journey. Please join by doing the following:
Share the survey on all social media platforms.

Text "edactivist" to 22394 to receive FEA Action Alert Texts
I started this journey with you all when I decided enough was enough. We can and will do better, I told myself then. I still live with that purpose each day. There are countless of us who feel the same way and many who have stepped up to lead. Now is the time to join us. My phone number is 850-294-6811. If you need someone to listen, if you need someone to be there, please reach out.
In solidarity,
Scott Mazur, LCTA President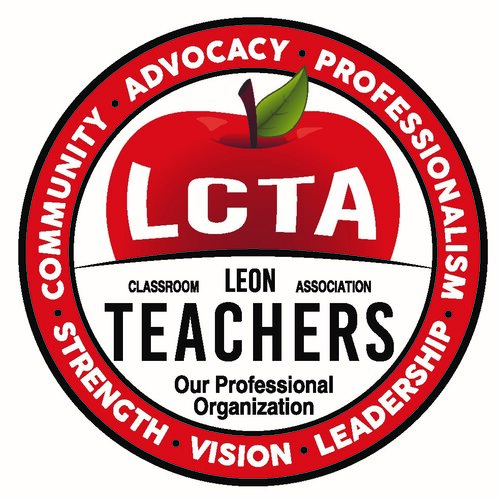 Do you know your comp time plan?
Talk to your LCTA Building Representative if you have questions.